PURE POLYESTER POWDERS
YASH BOND® PURE POLYESTER series is a thermosetting powder coating based on specially selected polyester resin and hardeners to give pure polyester powder coating.
It is developed to satisfy the requirements of Exterior durability with attractive decorative finishes combined with optimum protective properties.
YASH BOND® PURE POLYESTER series are available in a variety of color as per IS, RAL, PANTONE, BS, NCS, DIN and custom made shades in different finishes and gloss levels. Other patterns like structure, texture, Hammer tone and metallic finishes are also available.
KEY FEATURE
► PURE POLYESTER series designed for exterior application.
► Offering excellent outdoor durability on a variety of substrates.
► PP series offers excellent UV resistance for exterior application and good heat resistance.
► Excellent adhesion, humidity resistance and water immersion resistance.
► Outstanding corrosion protection and UV durability.
► Environment friendly.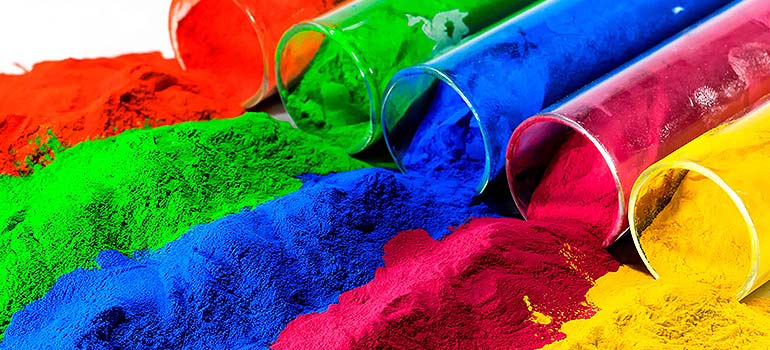 HOW IT WORKS
POWDER CHARACTERISTIC
Chemistry : Pure Polyester
Particle size : Suitable for electrostatics spraying.
Specific gravity : 1.2-1.7g/cm3 upto colors.
Curing schedule : 200oc/10 Min and 180oc/10 Min (metal temp)
Storage : Drry ventilation conditions below 30oC.
Shelf Life : 6months
APPLICATIONS AREAS
The main application areas for PP series are Solar-Panels, Air-Conditioning Items , Racking System, Farm Equipments, Light Fixures, Architectural Items etc.
For more information,please contact with or sales representatives:- CLICK HERE