PURE EPOXY POWDERS
YASH BOND® PURE EPOXY series is a thermosetting powder coating based on specially selected Epoxy resins and cross linking agents providing excellent decorative and functional properties. YASH BOND® PURE EPOXY series offer excellent chemical and mechanical performance with exceptional flow, finish and color stability.
YASH BOND® PURE EPOXY series are available in a variety of color as per IS,RAL,PANTONE,BS,NCS,DIN and custom made shades in different finishes and gloss level.
Other patterns like structure, texture, Hammer-Tone and Metallic finishes are also available.
KEY FEATURES
► PURE EPOXY series designed to give optimum mechanical properties and outstanding protective qualities.
► Excellent corrosion protection & chemical resistance.
► High mechanical performance.
► Suitable for interior use only.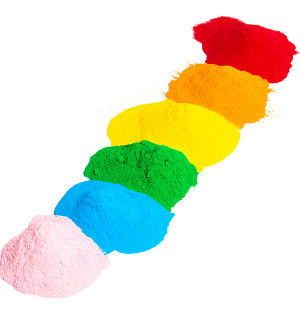 HOW IT WORKS
Powder Characteristic
Chemistry : Pure Epoxy
Particle size : Suitable for electrostatic spraying.
Specific gravity : 1.2-1.7 g/cm3 upto colors.
Curing Schedule : 200oC/10 Min, 180oC/10 Min & 160oC/10 Min(Mental Temp)
Storage : Dry ventilation condtions below 30oC.
Shelf Life :6 Months
APPLICATION AREAS
The main application areas for PE series are are Domestic Appliances, Indoor Metal Furniture , Ceiling Panels , Display Shelving , Automobile Accessories and fixtures and other miscellaneous items where high chemical resistance is required.
For more information,please contact with or sales representatives:- CLICK HERE