AS OUR TAGLINE ITSELF SUGGEST THAT
WE INSPIRE TO CHOOSE QUALITY EVERY TIME.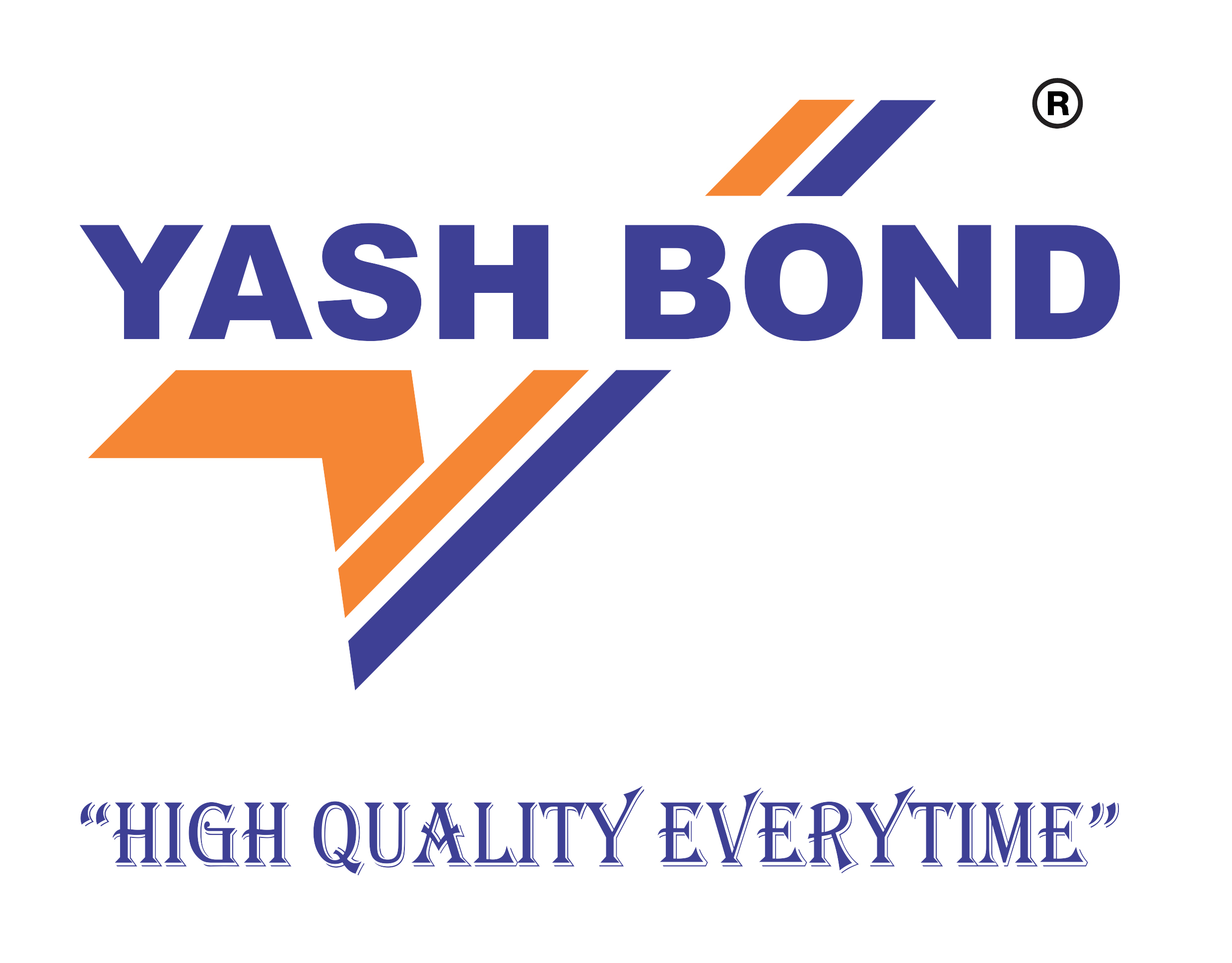 ► Our success is based on fine raw materials, production methods and, ultimately, straightforward products. With respect for raw materials, we create the most prefreed powder coating products with our experiences ,without compromising anywhere in our value chain. This imposes high requirements on our suppliers, employees and production methods.
► All year round, we provide a wide and attractive selection of our products to our customers. We will inspire you to make a quality-conscious choice. It's worth it.
► Therefore the company has established the quality management system conforming ISO 9001:2015 and continually improve effectiveness. We are committed to enhancement of customer satisfaction by meeting the customer's requirements and expectations. To fulfil this commitment, the organization has set a panel of qualified chemists and installed following instruments for testing in-process material quality.
LIST OF OUR QUALITY CONTROL INSTUMENTS:-
► PARTICLE SIZE ANALYZER.
► COLOR ASSESMENT.
► GLOSS METER.
► DFT METER.
► IMPACT TESTER.
► PENCIL HARDNESS.
► SCRATCH HARDNESS.
► CONICAL MANDREL.
► BEND TESTER.
► CROSS HATCH TEST.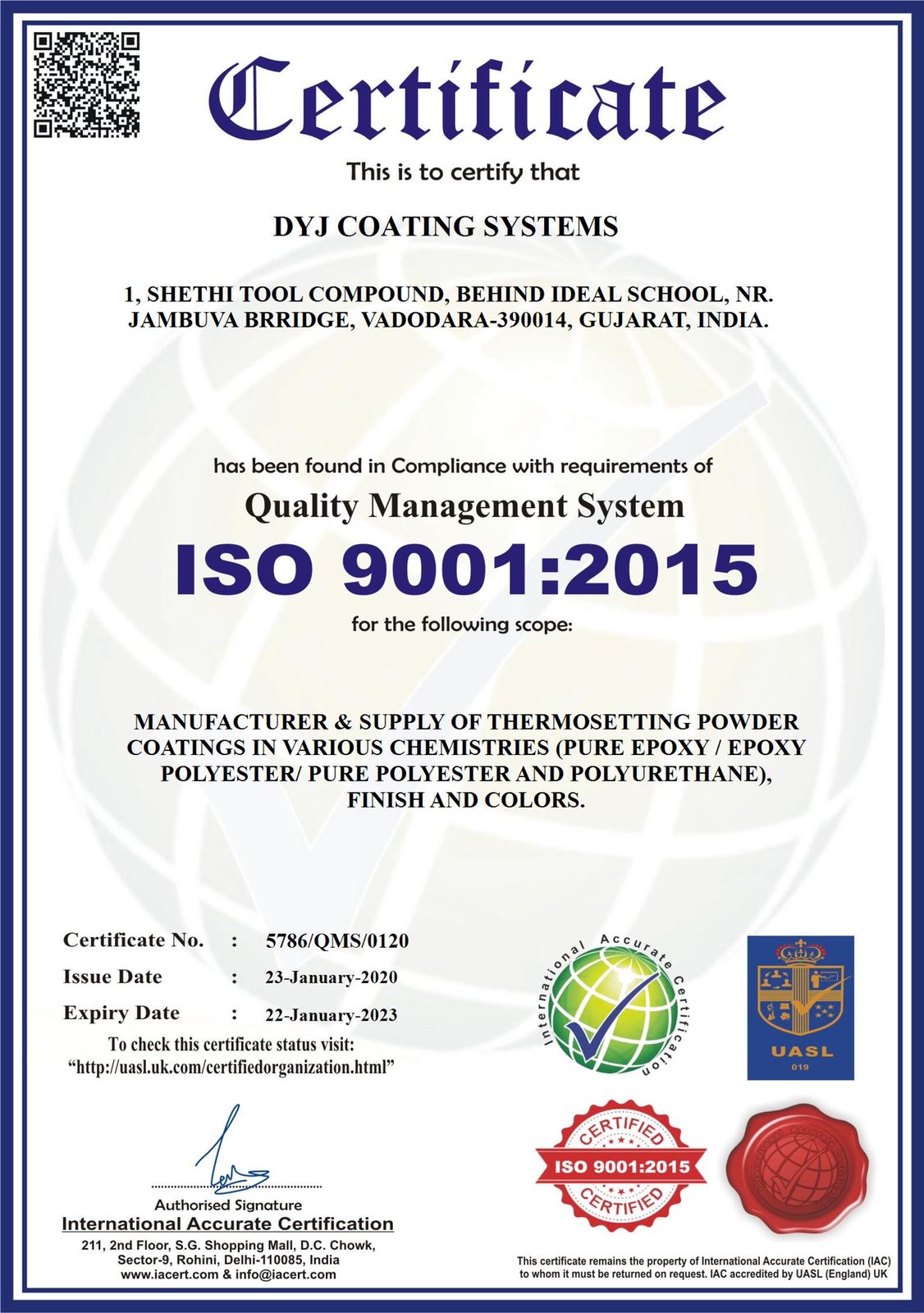 DYJ COATING SYSTEMS is an ISO 9001:2015 Certified Company. We fulfill all Client Requirements as per ISO terms and Conditions. Quality and Services will be Our Key Feature in this Process.